When to Wear
Aligners need to be worn at all times. Please remove them when eating, drinking anything but water, or brushing/flossing (approximately 22 hours/day). Please wear each aligner for one week, unless we have told you otherwise. Always keep the previous aligner once you switch, just in case you lose or break one. If an aligner is lost, change to the next aligner or wear the previous aligner then contact us for further instructions. Failure to wear an aligner for a few hours or more will allow your teeth to start to move backwards, so please avoided this as much as possible.
Cracks or Breaks or Rough Edges
On rare occasions an aligner may crack or break where teeth are crowded. Alternating the side you take them off will reduce breakage. If an edge of an aligner feels rough to your cheek lips or tongue, please smooth it with the sandpaper provided or a nail file/emery board.
Attachments / Buttons Off
It is possible that one of the white bumps on your teeth (called attachments) or buttons can de-bond from your tooth. If this happens, continue wearing your trays and contact us. This is not considered an orthodontic emergency however please contact us when convenient.
Cleaning
Your aligners will form plaque on them just like your teeth. To keep them clean, use your toothbrush (with a little toothpaste) and brush them every time you brush your teeth. Excessive use of toothpaste to clean your aligners may tend to make the plastic hazy. Do not use hot water to clean or disinfect your aligners because it will distort the plastic. You can disinfect your aligners if needed with antibacterial soap. If your aligners start to build up tartar, you can soak them in white vinegar for a couple hours while eating. This will slightly soften the tartar, and you should be able to clean it off with your toothbrush. Denture or retainer cleaner tablets, Invisalign cleaning crystals, or products like Retainer Brite can also be used.
Drinks to Avoid
We recommend only drinking water with your aligners in. Avoiding drinks while wearing aligners will not only keep them looking new but also prevent sugary liquids from being trapped against your teeth by the plastic. If you do drink something with your aligners in, it is advisable to rinse them and your mouth with water after.
Storage
When your aligners are not in your mouth, keep them in your case. Avoid wrapping them in napkins or paper towels because they can easily end up being mistaken for trash. Dogs are notorious for chewing up aligners if they are left within their reach. We like to say "In your face or in the case!"
New Aligners
The time of the day you decide to change your aligners is completely up to you. However, many of our patients prefer to change their aligners at night before bed. This gives your teeth time to adapt to the changes while you are sleeping. The initial 8-12 hours are normally when your aligners will be the most difficult to remove and your trays will feel the tightest.
Invisalign App
Search for "My Invisalign" on your favorite app store to help stay on track while we transform your smile. Simply enter in your patient ID number (which is on your aligner baggie) to track your next aligner change, get reminders and notifications, and find helpful tips and info all at the touch of a button!
Checkout these helpful instructional videos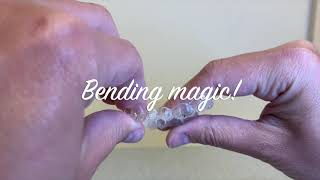 How to Fix Bouncy Invisalign Trays for a More Snug Fit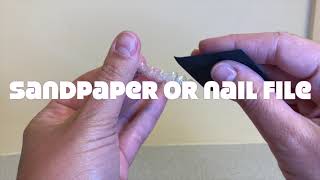 How to Smooth Rough Edges on Your Invisalign Trays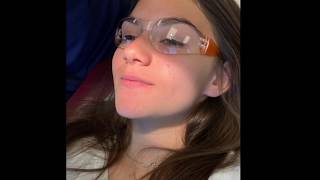 How to Take Invisalign Trays In and Out
At Caudill & McNeight Orthodontics, we place heavy emphasis on personalized attention to each patient.
If you encounter an emergency or minor discomfort with your braces, be sure to follow the steps above.
Reach out to us as soon as possible to prevent the damage from progressing any further and intervening with the effectiveness of your treatment.